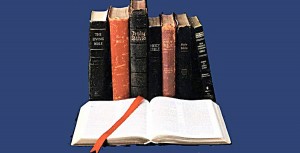 Welcome to baptistdistinctives.org!
George W. Truett, famed pastor of the First Baptist Church of Dallas, declared a century ago: "Every Baptist ought to know why he is a Baptist, and to know it from the specific commands of God's Word. Not to have such knowledge is for our churches to be harmed in every way."
We trust that you will find the information here helpful as you seek to understand the beliefs, polity, ministries, practices, organizations, and heritage of Baptists. We have tried to make the information useful for Baptists and non-Baptists alike. The website is a work in progress, being updated periodically.
Articles
Find here a variety of materials including 27 colorful, full page articles on various aspects of Baptist beliefs and practices as well as a text-only copy of the articles.
Resources
The Resources section provides contact information for organizations that provide material on Baptists as well as an annotated bibliography of books on Baptists listed topically.
Coming Soon! Baptist Identity Series.
A new resource on Baptist distinctives is being prepared and will be available soon.
The Baptist Identity Series will consist of the following:
The Baptist Identity Leaflets, nineteen colorful 4-page 8.5 x 5.5 leaflets on Baptist beliefs and ministries. These are based on the articles on this website and have been developed in response to many requests that the material in the articles be made available in leaflet form. The leaflets will be available in a packet of the nineteen leaflets or in a book, Baptist Beliefs and Heritage.
Personal Study Guides, a book containing nineteen guides for individuals to study the leaflets, either on their own or as part of a group.
Leader's Guide for Group Study, a book containing nineteen suggested study guides for persons leading groups studying the leaflets. The book also contains general suggestions for leaders of group study.
Baptist Beliefs and Heritage, a colorful 8.5 x 11 book containing copies of the nineteen leaflets, a brief history of Baptists, a page preceding each leaflet that presents a brief biographical sketch, information of key words related to the topic of the leaflet, historical vignettes, and a section labeled Looking Back that has interesting facts about persons or incidents in Baptist history, a section of quotations about Baptists and religious freedom, and an extensive index.
Information on how to order the material in the Baptist Identity Series will be available on this website.
Baptists number in the millions worldwide and frequently make news. Yet little is known about Baptists by the world in general and what is known is often misunderstood. Even some Baptists are not familiar with Baptist beliefs and practices, heritage and history.
Whatever your reason for using this site we pray that you will find it helpful and that it will in some way enrich your life.
This website is a collaborative effort of William M. Pinson, Jr. and Doris Ann Tinker, who prepared the articles and content for the website. Brad Hepp developed the website. John Rutledge and Aaron Beazley provided technical assistance.
We have sought insights from a wide variety of persons both on the content of this website and on the delivery of the contents through this particular medium. We welcome suggestions for improvement.